Quaid Say Baatein is a fun animated series that follows the life and adventures of a young girl named Zainab, who is a proud Pakistani and is always thinking of ways to help those around her and make a better Pakistan. In her endeavors, she encounters numerous issues but with help of her friends Sara and Ali, and the guidance of Quaid-e-Azam inspiring words, she is able to tackle any problem…
"Pehla Qadam Utha Kaye"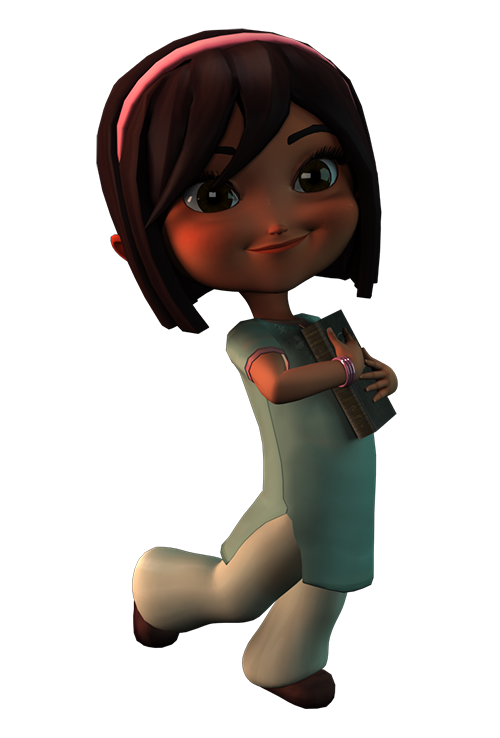 Zainab
Zainab is an extremely energetic young girl, who happens to be Quaid-e-Azam's biggest fan. Zainab is always inquisitive and wanting to know why things are the way they are in Pakistan and looking to solve the problems that Pakistan faces. This sense of responsibility and accountability means Zainab also has a very profound connection with her society and country at large, and her inquisitive nature ensures that she's always up and about to help out in any way she can.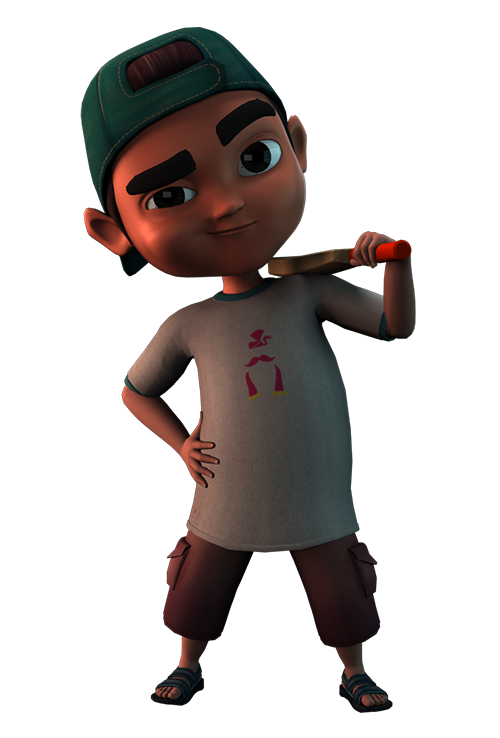 Ali
Ali is a boisterous young man, and completes the trio of friends that are Zainab, Sara and Ali.. From time to time, Ali does tend to land himself in trouble and is usually up to no good. However, Zainab and Sara are always there to set him straight and make him realize what's right and what's not. Even though he tries to put on a macho attitude, Ali is a bit of a softie at heart, but you'll never hear him admitting that.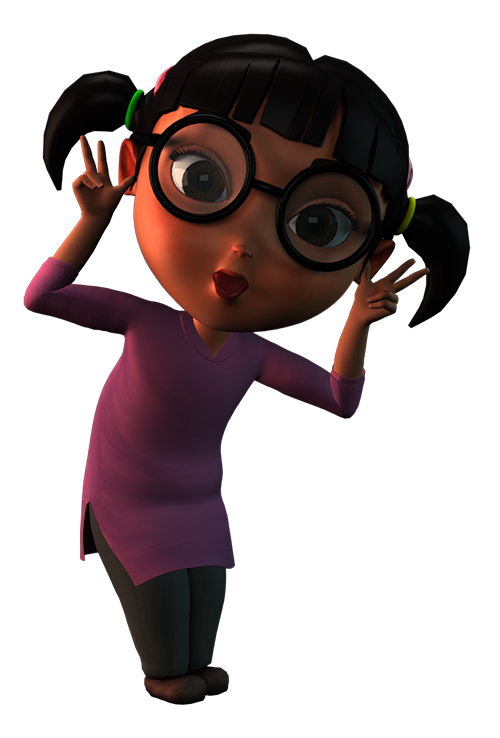 Sara
Sara is Zainab's best friend. And like best friends, they go to school together, they play together and they also have their fair share of arguments. But at the end of the day, they always find it within themselves to make it up to each other because nothing is more important to them than their friendship.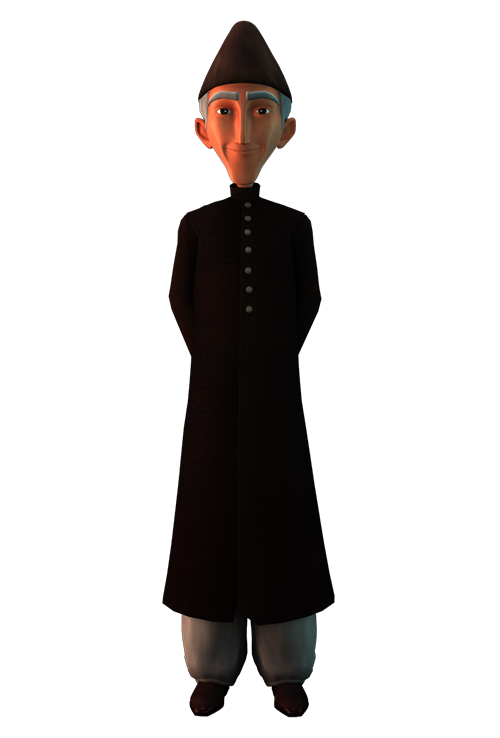 Quaid
Quaid needs no introduction in real life, but in Quaid Say Baatain the show, Quaid is Zainab's special friend who comes in Zainab's dream to support her and help her find her way out of even the stickiest of situations. When she's sad, he's there to comfort her. When she's upset, he's there to cheer her up. When she's stuck on a problem, her shows her the light. He shows Zainab his vision of Pakistan and guides her in making Pakistan a better place by visiting her in her dreams.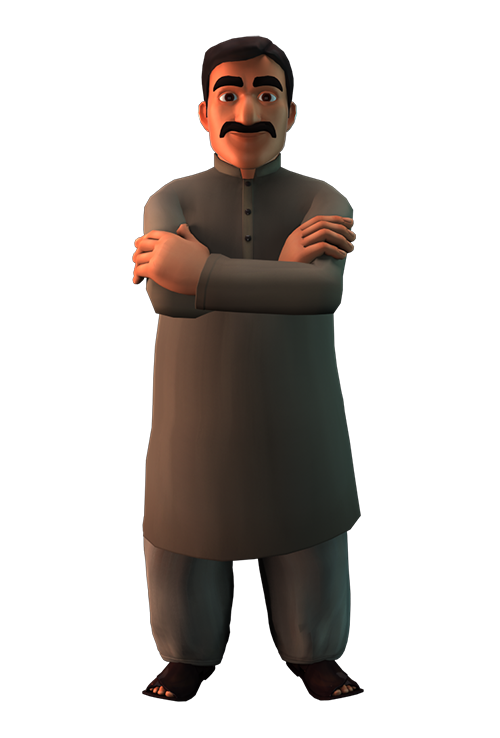 father
Abba is Zainab's father. He's a simple man with his daughter's best interests at heart. And due to his daughter's eccentric personality, he spends most of his time making sure Zainab stays out of trouble. He's slightly old-fashioned in his thinking, but his intentions are always pure and clean. But in his attempts to keep his daughter in check, he learns a lot from Zainab and just like her, admits his mistakes and makes sure he alters his thinking to never let those mistakes happen again.